Needing New Glasses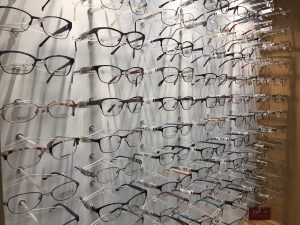 Mountain Eye Associates has great quality products at competitive prices for both glasses and lenses. We strive to give the best personalized care to our patients to make sure they are seeing the best they can. Come talk with our opticians to see what options are available for you. There are multiple options for lenses and frames making it difficult to quote over the phone, so please come to any of our optical shops in Clyde, Waynesville, and Sylva for more information.
Our opticians will ask you about several things while trying to fit you for glasses. Do you want progressive or bifocal? Do you like transition lenses? Do you need a pair of glasses just for reading? And much more. As long as you let us know what your needs are we will do our best to fit them!
For more information visit our optical services page.