Caroline L. Denwood, M.D.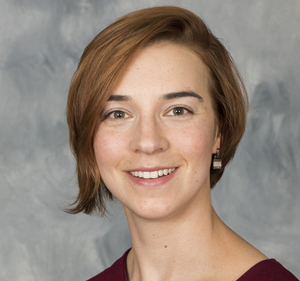 Mountain Eye Associates is pleased to announce the newest addition to our team of doctors, Caroline Denwood, M.D. She obtained her Bachelor of Science Degree from Indiana University, Bloomington, Indiana, did research with the Veteran's Administration, completed post- baccalaureate work at Roosevelt University, and then obtained her Medical Degree from Loyola University Chicago. She completed her internship at the Virginia Mason Medical Center in Seattle, Washington. Dr. Denwood recently completed her ophthalmology residency at Indiana University, Eugene and Marilyn Glick Eye Institute in Indianapolis, Indiana.
Dr. Denwood joins us with excellent skills in comprehensive ophthalmology. She evaluates and treats eye disease, welcomes consultations, performs a wide variety of ocular surgeries, and also provides routine eye health examinations.
She is excited to make her home in Western North Carolina and looks forward to serving residents from Haywood and surrounding counties. Dr. Denwood states, "My favorite things in life are good stories, being part of an active community, and living adventurously. I'm happiest when walking, running, biking, skiing, kayaking or enjoying any other adventure I can find with like-minded companions. I love to cook and share meals, often frequenting the produce stands at farmer's markets and the local's farms. I'm thrilled to be part of the good people of Mountain Eye and live in a community where I have the opportunity to care for friends, neighbors, and the larger community of beautiful Western North Carolina."
Dr. Denwood is now accepting new patients at the Clyde, Waynesville, and Canton locations.