Marianne Geraci, M.D.
Dr. Geraci is Board Certified by the American Board of Ophthalmology and a Fellow
of the American Academy of Ophthalmology. Born in Cleveland, Ohio she completed
her medical school and residency at Case Western Reserve University/University
Hospitals of Cleveland where she served as chief resident at the VA in her final year.
Upon graduating she joined University Ophthalmology Associates in Cleveland as a
physician partner and also served as a Senior Clinical Instruct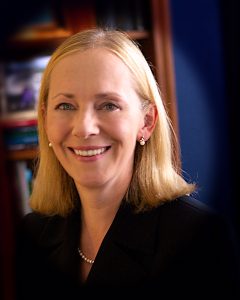 or at the medical
school.
After 14 years, seeking sunnier skies, Dr. Geraci and her husband Timothy moved to
Naples, FL where she had a solo practice. She recently moved from Charleston, SC,
having visited and falling in love with the beauty of western NC but more so the
warmth and hospitality of the people. She and her husband, who works in the
supermarket business, are excited to be living in Waynesville with their Golden
Retriever Gabriele.
Dr. Geraci prides herself in providing personal comprehensive care for her patients.
Her practice focuses on the medical treatment of eye diseases, including cataract,
glaucoma, macular degeneration and ocular infections, as well as routine eye care
and contact lenses.